Company profile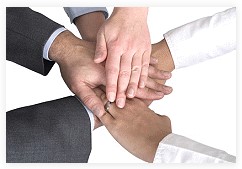 HISTORY
TRADEX AUSSENHANDEL GMBH is a German FOREIGN TRADE COMPANY and was established in 1990 in succession of a well-reputated Import – Export company which was founded in 1924 belonging to the family of the present owner of TRADEX AUSSENHANDEL GMBH.

During several years of activities in England and the Netherlands the owner of the company got acquainted with the worldwide Trade in all aspects.
PHILOSOPHY
Today's global market requires flexibility in a widely spread operation with the ability to serve the clients in different countries worldwide. Therefore, we have multi-lingual ( incl. the Russian language ) and skilled partners assisting in these efforts.

Through our agents in different countries worldwide we negotiate directly with the producers or exporters of the various commodities and have established reliable partnerships.

So, we are in a position to serve you the best possible way and with these websites we want to introduce to you the products we handle and how we are organized to serve you as a partner.

The long-term cooperation with both our buyers and sellers is based on
an open and fair partnership with transparent terms and conditions for both buyers and sellers
high business ethics as guidelines for all our partners
long-term relationships to our partners in this international trade
the availability of the most up-to-date communication facilities assuring prompt and close connections with our business partners worldwide
Our continous growth by incorporating successfully new lines of products is strenthening our market position for the benefit of our clients worldwide.
TRADEX is
Member of the German chamber of commerce + industry
Member of the Federal association of foreign trade
Member of the Foreign trade council of the federal association of foreign trade