Corn / Maize
We are offering yellow corn on regular basis subject unsold.
Below you may find the terms and conditions under which we are selling this commodity: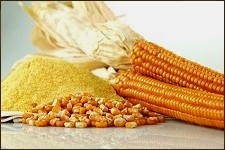 Maize
is a cereal grain primarily known as corn. It is commonly used for human consumption - in human food, for starch production and further for production of bio-fuel. Another purpose is the usage for fodder.
We are selling or brokering the sales of corn for example from different countries.
YELLOW CORN / MAIZE NON-GMO for human consumption


This product is NOT genetically modified.
Specifications

(A)
YELLOW CORN FOR HUMAN CONSUMPTION AND ANIMAL FEED can be supplied for various countries
spezialized in growing CORN
(B)
Therefore, the SPECIFICATIONS might vary depending on the ORIGIN


CONDITIONS FOR ALL SPECIFICATIONS

Contract quantity
To be agreed and subject unsold.

Packing
bulk or possibly in bags


Origin
at Seller's choice or mutually agreed